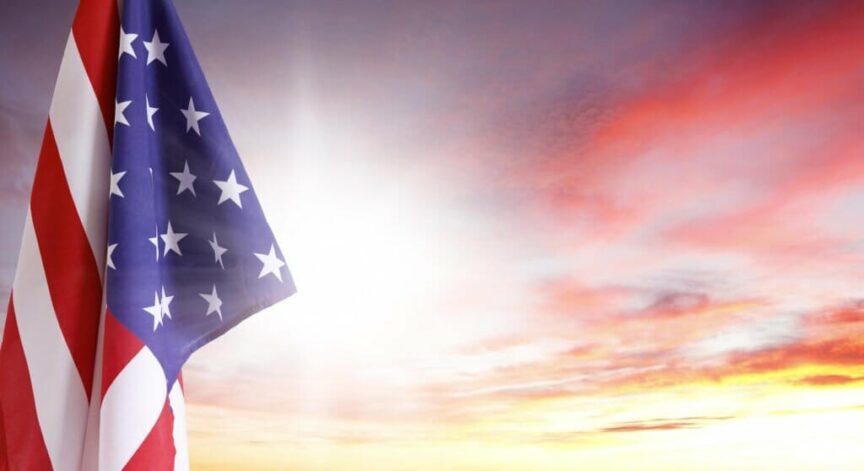 It's Morning in America, The Best is Yet to Come!
Lately, the American people have been inundated with bad news, some of it disturbingly graphic and heart-breaking.
A sampling of national network news broadcasts over the past six months reveal repetitive stories that depress and discourage; sometimes legitimate and other times exaggerated and inflated for shock and entertainment affect. We see a steady stream of negative stories about gun violence, homelessness, and unsanitary tent colonies in our large coastal cities. We hear of border problems and international threats. We see evidence of irresponsible government agencies involved in illegally swaying elections and politics. These and more stories constantly bombard us.
This constant onslaught of negative and depressing news spews out of mainstream media outlets all day, every day. It can all be so overwhelming! To you, my dear friends and valued clients, I say, "DON'T DESPAIR!" I have good news for all of you, IN AMERICA, THE BEST IS YET TO COME! You may remember the inspiring quote from a very admired U.S. President, Ronald Reagan: "It is morning in America." Well, guess what? The evidence tells us that once again, It is morning in America!
Here is the good news the networks are not reporting: After enduring a terrible and stagnant economy for more than 15 years, the U.S. economy is making some very positive, even dramatic strides forward. When the mainstream media reports on the stories referenced above, you don't hear the fact that we have the lowest unemployment rate in nearly 50 years.
In fact, how many of you have heard that minority groups such as; African Americans, Hispanics, and women, have seen the largest advances in employment and real wage growth? How many of you have heard that our nation is now a net energy exporter and no longer dependent on foreign oil? How many of you have heard that corporations are reporting record-setting earnings (profits) which have not been seen since the nineties?
Our economy has made some tremendous gains in GDP growth, real wage growth, and employment.
As a result of recent tax and regulatory changes, we are seeing massive inflows of capital from overseas to the United States! We see countless stories about large U.S. companies opening large facilities and hiring up to one hundred thousand new employees in each facility in America. This is good news!
Even with uncertainty in the trade and tariff front, there have also been tremendous strides forward for the U.S.
We have low energy prices, very low interest rates, and surprisingly low inflation! We are seeing all-time highs in the Consumer Confidence Index and we are seeing robust economic and GDP growth. This is what some economists' call "The Goldie-Locks Scenario," a combination that is "just right" for substantial GDP growth and a booming economy, while maintaining low inflation and interest rates.
It is hard to ignore this reality of a return to a booming economy and bull market. Yet, you won't hear much about it on the evening news.
So, for those of you who may feel discouraged or worried about your retirement, your investments, your family, and society, don't despair! It is indeed…"Morning in America" and the best is truly yet to come!