We live in a very complex world. Pre- and post-retirees are required to make many important and sometimes irrevocable decisions that often involve the largest financial transactions of their lives. They can't afford to take shortcuts or settle for inadequate, surface-level planning.
ANALYZE
ANALYZE
ANALYZE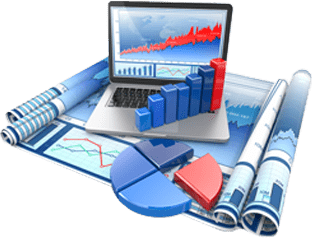 The creation of a comprehensive Strategic Plan designed to help you achieve what truly matters most in your life.
On this website, we talk about helping you Analyze and then implement tax-reduction, investment and retirement income strategies that are centered on what truly matters most in your life. "Analyze" is the first and most important step in our strategic planning process. This is where we evaluate and assess all of your resources, assets and financial structure. We also analyze and evaluate your current legal and tax structure.

How are your investment assets currently structured and how will this serve you going forward? What investment strategy are you using now? Are you positioned for protection against excessive taxation, inflation, changes in the economy and other variables? What type of retirement income strategy is best suited to your Perfect Calendar? All of these questions and so many more are part of the critical process we call, "Analyze."

Unfortunately, most people are so busy with their families, careers, community and church service, and hobbies, that they just don't take the time, or don't know how to thoroughly explore the "Analyze" process and the establishment of a Strategic Plan. Then there's the problem of being bombarded with propaganda and promotions about everything from Living Trusts to the latest cutting-edge investment or insurance products. How do you know who to trust, who's competent, which strategies are legal, which options make sense for you, which investment or insurance products are good or bad? In all of the confusion, some people procrastinate or just do nothing, while others use their best judgment to do what they can.

The hope, of course, is that everything you've pieced together over the years—the investments, insurance products, annuities, retirement accounts—will all fit together to achieve your goals and objectives, and give you the desired outcome. This typical approach is what I call, "piecemeal planning" and in my 25 years as an advisor, I rarely see these piecemeal plans work out.

Instead, let us help you fully analyze where you are financially, where you'd like to go from here, what your ideal lifestyle and Perfect Calendar look like, and so much more. Through the "Analyze" process we'll help you create a comprehensive Strategic Plan designed to help you achieve what truly matters most in your life.
IMPLEMENT
IMPLEMENT
IMPLEMENT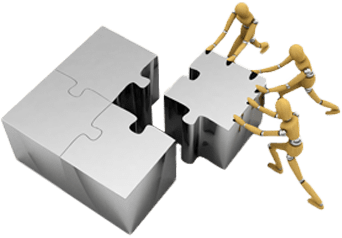 The careful implementation of specific strategies, tactics and tools designed to help you achieve your unique goals and objectives.
Thomas Edison once said, "Vision without execution is hallucination." Once we help you create a comprehensive Strategic Plan, our full focus turns to the careful implementation of specific strategies, tactics and tools designed to help you achieve your unique goals and objectives. Often, when people experience investment, tax or legal problems, it's a lack of attention and follow-through with the intricate details of implementation. Our highly experienced team guides you through each and every step of the implementation process.

As I meet with potential clients and review the history of their past investment decisions, I often find a variety of mistakes. One of the most common is unnecessarily low net investment returns. There are a number of potential causes for this—unusually high investment commissions and internal expenses; improper asset allocation and diversification; emotional investment decisions based on fear, greed, or the latest mainstream media's political and financial reporting; or just getting roped into gimmicky products or bad investment advice. The investment side of the implementation process is designed to address these deficiencies and help you create an overall balanced portfolio that is in harmony with your goals and objectives.

In addition, the implementation process is designed to address the all-important issue of seeking to protect your assets from potential threats such as: economic downturns, excessive taxation, investment scams, tax law changes, incapacity or death.

Good ideas certainly have merit, but it's the consistent "doing" over time that produces the best chance for desired results. We will help you "do" those things that are designed to lead to the realization of your ideal lifestyle and Perfect Calendar.
MONITOR
MONITOR
MONITOR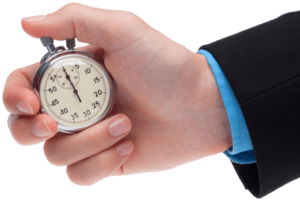 A team of professionals engaged in the consistent, competent monitoring of your Strategic Plan.
As good as we are at helping you create and implement a highly effective Strategic Plan, we both know that in today's world, economic conditions, the political climate, tax laws, and even your personal or family situation can change in an instant. It's impossible to help you achieve your goals and what matters most without an ongoing, competent monitoring process.

Too often in the financial planning process, the client receives a lot of attention up front, but once they've purchased the initial investment and insurance products, contact from the advisor significantly diminishes or disappears altogether. And to compound matters even more, many financial advisors fail to coordinate and meet with the client's accountant, estate planning attorney and other advisors to collectively monitor their overall situation.

In our monitoring process, we meet with our clients face-to-face at least once each year, and in many cases more often when needed. In-between these annual meetings, we send out a review-by-mail. Thus, every 6 months we actively engage with you in monitoring and reporting on your investments and overall Strategic Plan. In addition, as the economy, investment markets, tax laws and your personal or family situation and goals change, it may be necessary to make specific adjustments to your investment portfolio. You receive a letter and/or phone call clearly outlining our specific recommendations.

On a regular basis we also send out critical information and alerts regarding any local, national or global issues that could affect you. We publish a semi-annual newsletter, hold an annual client appreciation event and communicate via email and our website. As you can see, we take the Monitoring process very serious, and you should demand this level of service from all of your advisors. Not paying attention in today's volatile world can result in disastrous consequences.

In our often sales-saturated culture, it's common for all of us to receive regular offers to purchase various kinds of investment and insurance products. These come at us through the mail, via TV and radio, and through the Internet. It can be very confusing to know what is true, accurate or appropriate, and what is not. That's why, as part of our ongoing Monitoring process, we provide our clients with a Second Opinion Service, or "S.O.S." Before you act on any investment, annuity or insurance proposal, bring it in and we'll give you an objective, third party evaluation—a second opinion. When something as important as your financial future and retirement are at risk, you shouldn't have to take someone's word for it.